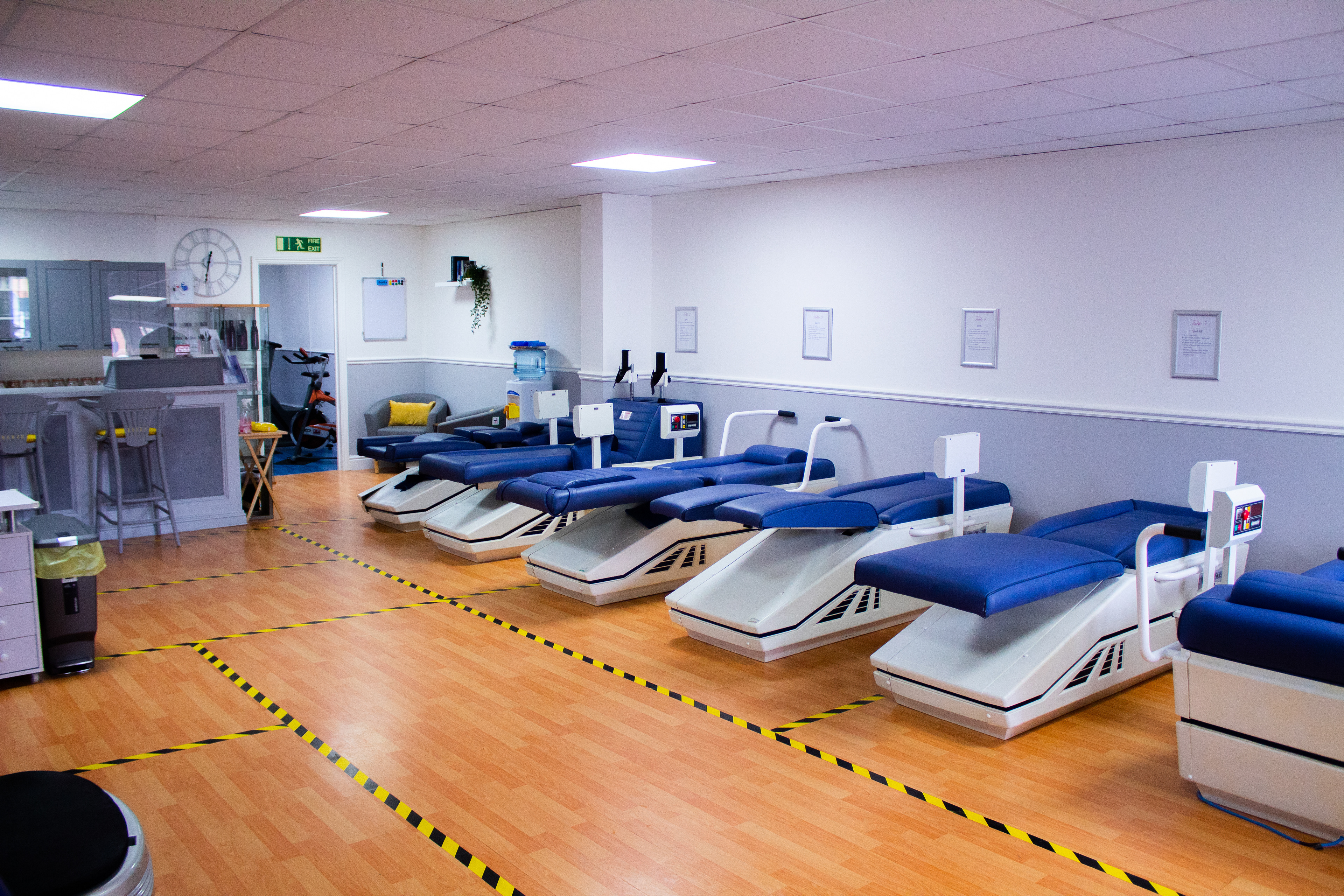 Alexandra's is a lady only gym, where ladies of any age are able to access to keep fit, be pampered with beauty treatments, buy retail from local small businesses and have a social with like-minded people.
They are a small quiet gym that makes you feel at home and not that uncomfortable feeling like some public gyms. You wear what's comfortable for you and our bespoke programme will get you started on your fitness journey. They offer seven power assisted Toning Tables, helping you start your fitness campaign by exercising key muscles without too much stress. 
They are especially good for people with the following: Asthma, MS, Rheumatoid Arthritis, High Blood Cholesterol, Post Stroke, Diabetes, Depression, Anxiety and Obesity. Workout approx. 1hr 
They have two Power Plates that offer a 30 Min full body workout. The platform stimulates the body's muscles making them contract more rapidly. Perfect to increase muscle strength, increase bone density, increase flexibility and mobility, improves balance , immediate improvement in blood and circulation and cellulite buster. 
You can enjoy alongside the tables and power plates our cardio equipment and weights. For an extra cost they also run Pilates, Aerobics, Chair, Legs Bums and Tums and Disco Inferno workout classes throughout the week.