Chocolate Chip Christmas cookies
Christmas cookies filled with festive coloured m&m's and chocolate chips are fun to make with the kids and delicious for adults to eat!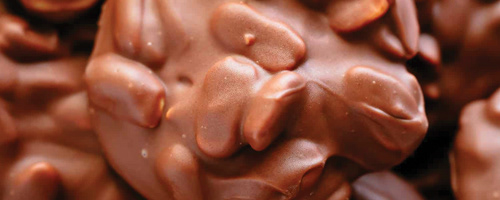 Chocolate peanut clusters
Homemade chocolate peanut clusters are the easiest edible gifts to make over Christmas! Slow cooker or stove top and only a handful of ingredients! Turn off the oven for this one.